Dinner & Spirits with The Ghosts of Ohio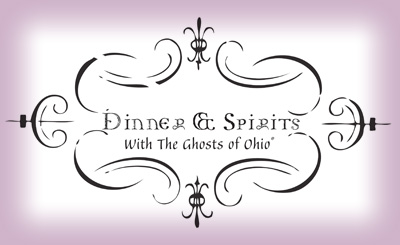 Now they can meet The Ghosts of Ohio!
For 2009, The Ghosts of Ohio is rolling out a brand new program that we think many of you will want to sink your teeth into…literally—our Dinner & Spirits Tour.
For our Dinner & Spirits Tour, The Ghosts of Ohio will be working will some of Ohio's reportedly haunted eateries to create a truly unique evening. The evening will begin with a specially created (and possibly themed) menu. Guests will enjoy their meal while hearing The Ghosts of Ohio members recount some of the ghost stories and legends associated with the building and, in some instances, showing "evidence" we acquired during our overnight investigations at the location. Some of the locations will even allow a few lucky guests to join The Ghosts of Ohio on an investigation after the meal has concluded.
We are continually in the process of confirming dates and locations for 2009 and beyond. So bookmark this page and keep an eye out for updates!
If you happen to be the owner of a haunted eatery and would like to be included on our Dinner & Spirits Tour, please send an email to info@ghostsofohio.org and we'll be happy to discuss the details with you.